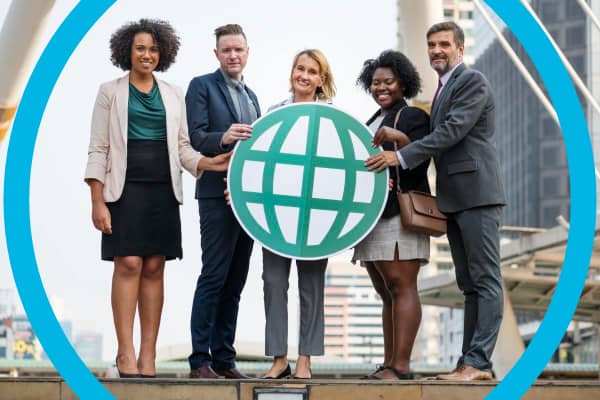 "Help me find our company crusade. Given our size and reach, how can we truly make the world a better place?"
The CEO of a US-based, multi-billion dollar global enterprise lamented to Kevin W. McCarthy that challenge facing him. There was more to their business than just business but he was unsure how to tackle this challenge. When dealing with a company that does business in over 120 countries worldwide, there's a level of complexity that can only be answered by sophisticated simplification to what matters most and emphasize and align this.
The assignment began with the CEO and was carried forward in conjunction with the Director of Worldwide Strategy. The US market was their first and most mature consumer good market. The focus began at the point of greatest challenge which was declining domestic sales. The thought was that a success in the US would provide a roadmap for other markets as they matured.
Our work first involved clarifying the corporate Purpose, Vision, Missions, and Values (PVMV) and creating an On-Purpose Business Plan to bring it to life. Additionally, we developed specific metrics to measure progress from country to country. Both independent research conducted by our firm plus participation in focus groups hired by the Client revealed insights in need of correction and realignment. A fresh marketing strategy to increase customer touch points and purchase opportunities was created and presented to the Board of Directors. This was approved for use. Finally, a world wide concept for the field sales team was provided for the client executed upon.
Some of the specific aspects of this engagement involved:
Clarifying Purpose, Vision, Missions, and Values
Researching and participating in the front line customer activities with the sales force to assess the core business opportunity
Refreshing and modernizing the company's strategic story
Assessing the culture and crafting a unifying cultural concept to stimulate team (Home Office and Field) cohesiveness
Mapping of customer touch points to assess and then create new opportunities for customer awareness and purchases
Leveraging a more fully integrated multi-media and online presence
Designing a corporate university architecture to train the operations team and sales force
Given the size of the client, once the strategy was formulated, the client executed the plan. Stock price increased 90% over the next 2 years.